Rugged Mobile Operation Vehicle/Shelter
Rugged Custom Build Mobile Shelters
Our designed custom-made shelters provides optimum performance under the most demanding field conditions. Lightweight, high strength, insulated and all weather, this shelter satisfies specific/general-purpose applications for command & control, communications, UAV GCS and other transportable electronic equipment.
Rugged inside and outside, the rugged shelter is equipped to withstand adverse weather and terrain, in addition to a high level of interior traffic. The shelter is constructed of foam and beam sandwich panels, which consist of a polyurethane foam core, the skins and a framework of high strength steel sheets and sections. Structural strength is assured by orientation of the floor and roof beams in transverse direction. Foam and beam panel construction provides high strength to weight ratios and facilitates ease of modification, repair, and maintenance. Shelter corners are reinforced to accept leveling jacks and to withstand side load imposed by high wind velocities.
We are specialized for making custom made rugged mobile shelters for the following:
Mobile command and control center
UAV ground control station
Environmental testing laborite
Telemetry & data link/communication vehicles
General purpose EMI/EMP shelter for military or  industrial use.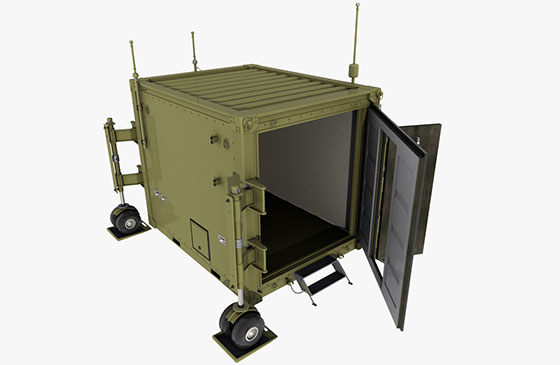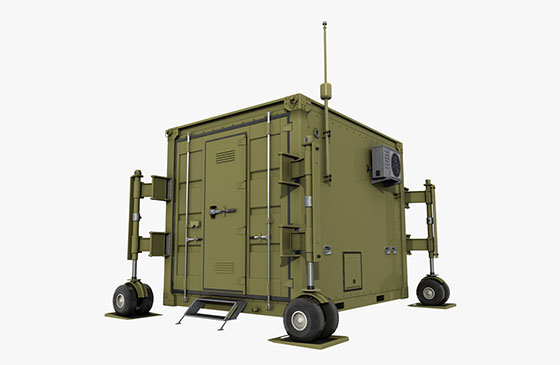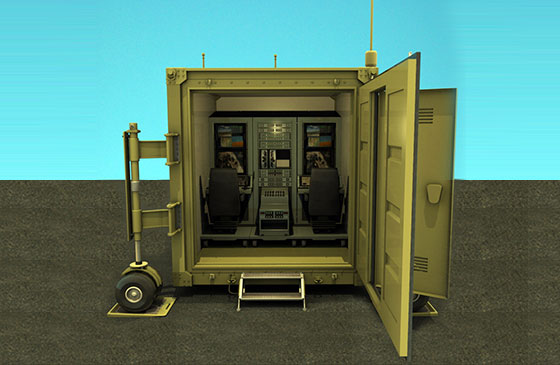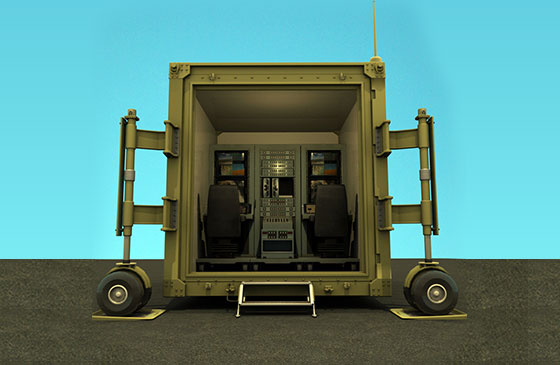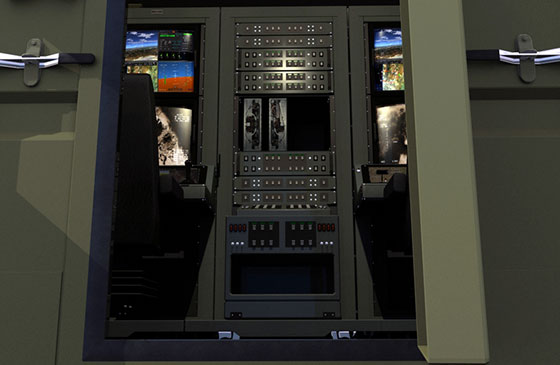 Standard Features
Dimensions:
External:
Length 10'/ 20'
Width 8'
Height 8'
Weight: 2000 to 3000 kg
Payload: 3000 to 5000 kg
Lifting Eyes: Four (4) Eyes with 3" inside Clearance.
Roof Access steps: Six (6) recessed folding steps in side wall with one handle & fixed ladder at rear wall
Air-condition: As per customer requirement.
RFI Shielding: (Optional)
Colour: PU/Epoxy (Federal Standard 595B Colour)