Axpert Vision with the collaboration of a foreign reputable firm has developed NVIS lighting cockpit panels for civil/military aircrafts and simulators.
One of our top priorities is the solution being optimized to each different types in military and civil section through quality and service for customer satisfaction on safety.
NVIS compatible lighting system is usable during all phases of operation, especially night duty with NVG. It also provides effective and crucial lighting for aircraft whether it is NVIS modified or standard lighting.
NVIS/non-NVIS Panels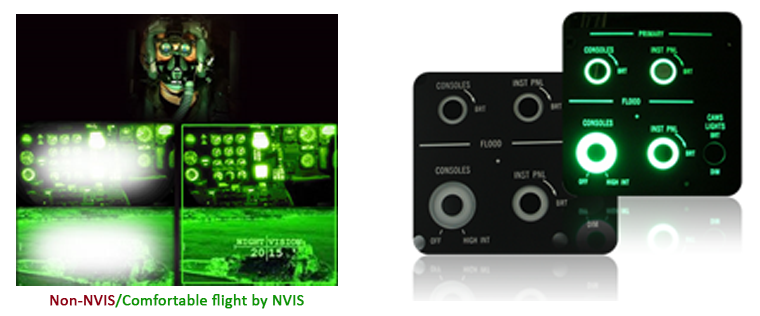 Materials and Parts
This is a unique for flight on the night duty to define object and topography out side aircraft during flight by NVG (Night Vision Google) which checks object detail with extension reflection of light in the dark.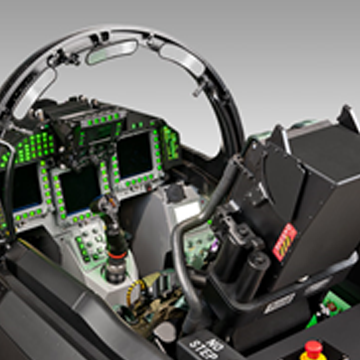 This products are compatible with almost types of aircraft & vehicle, also can be generalized for civil aviation.
 Typical Usage
Aircrafts
Assault Helicopters
Tanks
Armored Vehicles
Warships
Bridge Commanding Post