Elecbird UAV
Multi Purpose Aerial Vehicle
About The Product
Axpert Vision is introducing the Drone experts group that develops, manufactures, and promotes unmanned aerial vehicle- especially drone, with an affiliate institute that provides in class education and out door training to candidate pilots.
While drone were first developed for military purposes, in recent days the technology has found new utility and applications including filming, recreation, and delivery services, in addition to search and rescue, monitoring pets in the forest, agricultural produce, as well as insect prevention mapping.
Based on the wireless remote control technology, they have made many achievements and met objective in the field of wireless networks system for over twenty years, providing services to various clients including the Korea Forest Service.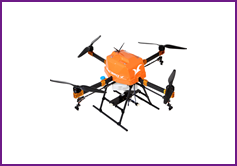 Pest Control (WING-A)
Out products boast outstanding airframe stability, optimized downwind control, scientific nozzle structure and spray angle, and battery & recharging system customized for various on-site environments.
Optimized to Spray Pesticides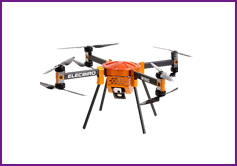 Surveillance (WING-F)
Our drone products have the best aerial camera, gimbal system and wireless speaker for warning broadcast., and is capable for real-time video feed, help produce news/TV Drama. Documentary, and conduct preventive air patrol over forests.
30 Min Airborne Time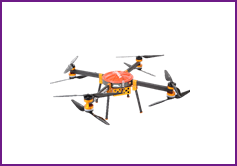 Pilot Training (WING-S)
Pilot license in accordance with Ministry of Land, Infrastructure and Transportation regulations is required to control drones over 12kg.
Please visit product website